Photo: www.pennracquet.com
Okay ladies and gents – it's October. Translation: it's time to show some support for breast cancer research. How to do that? By shopping for some super cute tennis gear, of course!
Naturally, you'll want to start with some pink tennis balls. Both Penn and Wilson make pink tennis balls that not only let you show you care, but also result in donations to breast cancer research groups. Penn donates 15 cents per can of pink balls sold to fund breast cancer research. Wilson's entire "Hope" line of sporting goods includes not just pink balls, but also pink vibration dampeners, pink hats, and pink ribbon wrist bands and benefits The Breast Cancer Awareness Foundation.
But maybe pink tennis balls just aren't enough for you, and you're ready to take your support for breast cancer awareness to the next level! If so, check out New Balance's "Lace Up for the Cure" line, with plenty of things here to keep you in the pink out on the court.
New Balance works closely with Susan G. Komen for the Cure and has some great running gear that translates beautifully to the tennis court. I especially love the Tonic Crop 3.0 sports bra in magenta trimmed in black and white:
Photo: www.newbalance.com

And of course there are tons of adorable t-shirts, running shorts and tights with New Balance dry-wicking technology to keep you dry yet fashionable during your match. New Balance contributes 5% of its "Lace Up for the Cure" collection with a minimum guaranteed donation of $500,000 each year to Komen.

Can't get enough of this pink stuff? There are at least two fabulous web sites where you can shop, support breast cancer research, or help pay for mammograms. Check out www.pinkribbonshop.com and shop.thebreastcancersite.com to pick up some sweet pink items that will not only make you look good, but will make you feel good too, on and off the court.

This

Tennis Fixation

post originally appeared on one of my favorite tennis web sites: Strawberries & Scream.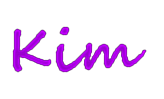 © Kim Selzman 2010 All Rights Reserved