Here you can see a pic of me, with racquet, outside of Caesar's. Notice I am wearing my adorable
Lulu Lemon outfit
. As I've pointed out before, walking around in Las Vegas in tennis togs, even as cute as these, and carrying a racquet doesn't even get you a second glance.
We once again played tennis at the Hilton Flamingo. Remember: if you go to Vegas and want to play tennis, anyone can play at the Flamingo for $25 an hour. When we asked the concierge at the Encore to book us a court, she was completely unaware of this and tried to send us to some off-site tennis center where they would come pick us up in a van. I would much rather play at the Flamingo where I not only get some tennis time, but can see a tattoo themed wedding, gamble away $75 and enjoy 2 for 1 Miller Lite, all before 11:00 a.m. Here is the photographic evidence of me on the court in my Lulu Lemon outfit. Please, if you want to serve well, do not copy my service motion:
The most exciting part of the trip? We went to see Cher who, at 64 years of age, is truly amazing! I can't say enough about what a fabulous show she put on and I'm not even all that big of a Cher fan. But she was incredible and here is a pic of me with a few of her costumes, outside the Caesar's Colosseum where she performed:
We tried to keep count of the number of costume changes she went through but couldn't keep up. It was a lot!
Here's a final shot of me in the airport with the racquets. This is the price you have to pay to play tennis while traveling - carrying those racquets around. I personally think its worth it. Too bad if several people get poked or hit in the head as we're boarding the plane.
Thanks to my fabulous husband for being my photographer and not complaining every time I made him take a picture of me with my tennis stuff!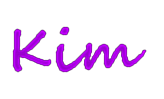 © Kim Selzman 2010 All Rights Reserved