I don't usually buy Vogue magazine (as evidenced by my predilection for workout clothes as fashion). But I picked up the August issue because, as I was standing in line at the grocery store flipping through magazines, I came across the article "She's Got Game," featuring Serena Williams doing the nails of Vogue Editor Marian Rust. So I had to buy Vogue.
Remember a while ago I told you that Serena was training to be a nail technician? (See this post:
Serena's Plan For The Future
.) Well Vogue heard about it and sent someone to get her nails done by Serena. Which she happily agreed to do in her Calvin Klein frock (see the pic above). It turns out Serena has had a lifelong fascination with nails and plans to one day open a salon or 2 (or 52).
Here's a little teaser of what's to come: in January 2011, nail polish manufacturer
OPI
will partner with Serena to roll out the "Glam Slam" collection. Check back with Tennis Fixation as we will not only keep you updated, we will probably have to try out the whole dang collection!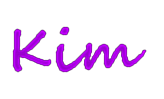 Photo by Derek Kettela for Vogue
© Kim Selzman 2010 All Rights Reserved