How do you combine tennis, fashion and a good dose of Halloween horror? Love All has figured out a super cute way to do so with these Halloween t-shirts, made for the courts.
Why am I in love with a t-shirt I can wear for about 3 hours out of the whole year? First, Love All has done an adorable job with the scary tennis theme. Just look closely at the orange and violet tees - those aren't Os in the word "Boo!" - they're tennis balls! Corny enough to be adorable!
Second, and let's get serious here, these shirts are for Halloween. I will go out of my way to support any holiday in which eating candy is one of the required activities.
Finally, these are just plain old fantastic tees. They are in a burn-out fabric with a vintage, worn-in feel. The material is 50 % cotton and 50% polyester so these tees are sheer enough to look a little sexy but strong enough to make it through the wash. The colors are bright, vibrant and lots of fun. And, most important, the fit is close and slim - very girly.
Bottom line? Love All has lots of tennis t-shirts to lust after. Buying them all may require some type of credit card "trick", but for now, "treat" yourself to one of their Halloween tees.
Photos: www.loveall.com.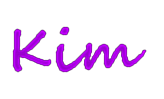 © Kim Selzman 2010 All Rights Reserved