It's Black Friday - the biggest shopping day of the year! Instead of joining the throng at the mall to save $5 on pajamas, go for something truly unique, feed your Tennis Fixation and support the charity of your favorite tennis star - all at the same time!
While the stars of the ATP play in the 2010 Barclays ATP World Tour Finals, an auction of art created by them is going on. Each of the players recently created a unique piece of art by hitting paint-covered tennis balls against large canvases. Each canvas was then overlaid with a stenciled image of the star, ultimately revealing a one-of-a-kind self-portrait.
Just to give you an idea of how all of this worked, check out these photos. Here's Roger Federer working on his piece:
And here he is with the stencil:
Here's Rafael Nadal with his piece:
And here's Andy Murray with his piece:
Want to see these cool pieces or actually place a bid? Just click on this link:
ATP Art of Tennis
. You'll be taken to the site where you can bid, through eBay, and you can check out more images showing these "artists" at work.
The other cool part of this is that, as you probably would guess, they're doing it all for charity. All proceeds from the art as well as autographed racquets used by the players will benefit charity, with 50% of the proceeds going to the Barclays ATP World Tour Finals official tournament charity – Save The Children – and the other 50% going to each player's chosen charity.
So spend your Black Friday supporting your fav tennis stars, checking out some awesome art and shopping for charity! And do it soon - all of these pieces will be sold by the end of the ATP Finals - November 28.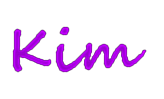 © Kim Selzman 2010 All Rights Reserved