Well, guess who was the big winner in the ATP's "
Art of Tennis
" charity fundraiser? Not the usual suspects - Roger Federer or Rafael Nadal. Nope, it turned out to be Andy Roddick!
While Andy didn't make it too far in the
Barclays ATP World Tour Finals
(Federer won the tournament), the piece of art he created drew the highest bid, selling for $33,100! All of the money raised by all of the players went to benefit charity, with 50% of the proceeds going to the Barclays ATP World Tour Finals official charity - Save The Children - and the other 50% going to each player's chosen charity. Roddick's is, of course, the "
Andy Roddick Foundation
." You can see Andy's handiwork in the pic to the left - not sure this is the look I'm going for in my own home but obviously someone thought it was worthwhile.
FYI - I did some looking on
eBay
, where these items were sold, to try and figure out who came out the winner of Roddick's piece. But I can't tell - all I can say it was someone who shops on eBay quite a bit as they have an eBay "blue star."
Here's how the art produced by the other players fared:
2. Roger Federer - $27,300
3. Rafael Nadal - $26,500
4. Novak Djokovic - $22,103
5. Andy Murray - $7,301
6. Robin Soderling - $5,100
7. David Ferrer - $3,350
8. Tomas Berdych - $3,001
My conclusion to all of this - Yay for Andy Roddick for beating everyone else at something for a change!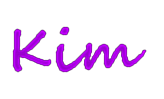 © Kim Selzman 2010 All Rights Reserved